We Must Collectively Undertake Generic Marketing of Diamonds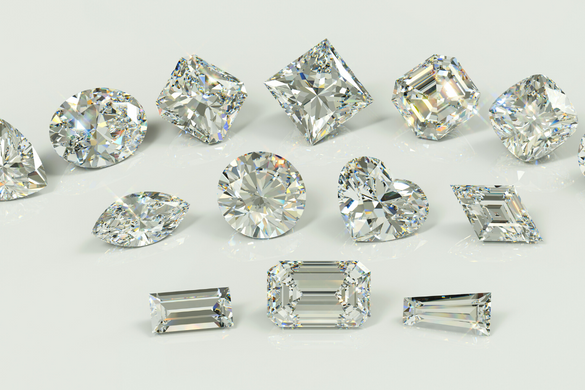 The biggest competition presented to diamonds today are from technology gizmos like smart phones and tablets, other luxury consumables like watches, designer handbags, shoes and clothes, and travel. Statistics show that diamonds are increasingly losing market share to all of these categories. So, how should diamonds compete with these other categories for increased market share and mind space? Well, when it is an entire product category that is shouting out for attention, the answer would logically point to "generic marketing". But, where do we start?
A change of mindset towards working for the larger good of the industry: For decades, De Beers almost single-handedly engaged in global promotional activities for diamonds as a product. But, as the company's supply share began to decline, it started turning its marketing-spend towards its own brand. In a market scenario where a single company enjoyed almost a monopolistic supply, it would naturally be easy for the whole diamond industry to avoid contributing towards generic marketing, and just sit back and enjoy the spoils. However, in a competitive market like today's is, all players must realise that they need to contribute towards generic marketing for the long-term sustenance of diamonds as a luxury product category.
Role of industry promotional bodies: ,It is often felt by individual players that the advantages of promotional advertising are too intangible. But the diamond industry is now taking lead from how promotional bodies in related industries have been playing a significant role in galvanising more and more industry stakeholders towards joint promotional activities. If you look at how the gold and platinum industries have worked towards building their market-value it has been through promotional bodies. In the case of gold, the World Gold Council is the market development organisation for the whole industry. WGC works with organisations in the entire value-chain, as well as governments and other industry bodies, and keeps the spotlight on gold with various promotional activities. It keeps consumers and the entire industry educated and up-to-date on information. In a similar way, Platinum Guild International (PGI) is the promotional body for platinum. The body provides education and training to retail staff about platinum and its products, and is responsible for marketing platinum as a category worldwide. Both WGC and PGI have quite recently ventured into retail themselves. Both these bodies have done an excellent job of bringing together organisations connected with their respective industry, to work towards their common cause of "generic promotion".
As far as the diamond industry goes, earlier attempts by promotional bodies did not meet with too much success. The World Diamond Mark® Foundation is a not-for-profit organisation that was set up in 2012 by the World Federation of Diamond Bourses to promote consumer desirability and confidence in diamonds. People in high places in the industry are very optimistic about the World Diamond Mark® Foundation being able to do what WDC does for gold and PGI does for platinum. WDMF is currently involved with four core activities: 1) Generic Marketing Programmes to increase sales of diamonds and diamond jewellery; 2) Consumer Information to increase consumer desirability and trust in natural diamonds; 3) Retailer Education and Training to increase knowledge and retailer performance; 4) Authorised Diamond Dealer® (ADD) accreditation programme to increase the reputation, brand value and revenue of jewellery retailers. The organisation is funded by the diamond industry stakeholders, global and local partners and contributions from the Authorised Diamond Dealers.
It might look easy to only be involved with promoting and developing your own product-lines, but we are all already facing the ramifications of this approach and an "all-for-me" attitude. Middlemen in the diamond industry have been concentrating incredibly on playing with supply forces – with holding and releasing stocks. It's crucial for us to start realising and acknowledging that the market is primarily demand-driven, and the only way to sustain it in the long-term is to start thinking about the long-term.
So, whether it's actively participating in activities of the World Diamond Mark® Foundation or other industry bodies, or going ahead and plunging head-long into our own promotional campaigns and activities, one thing is for sure – with diamonds having lost a lot of their sparkle among younger consumers, generic marketing is crucial for the industry's long-term survival.