The Importance of Skill Development & Training for Employees of Jewellery Design & Manufacturing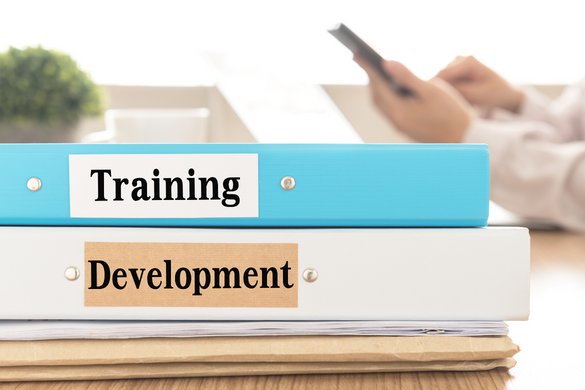 As the saying goes: "You are only as strong as your weakest link". With the fast pace at which developments take place in the jewellery manufacturing industry, how else can we all keep up but to undertake periodical skill development and training.
Apart from upgrading technology, tools and materials, companies should develop competencies by investing in higher levels of skill formation for employees at all levels. This will translate into quality jewellery for the global market place.
Let us take a look at some of the benefits of employee skill development and training:
Uncover Employee Potential: Once you empower your craftsmen, designers, etc, to dabble in different areas, you will be able to gauge and unlock their potential.
Increased Innovation in Products: The best technologies in the world would not be of any use if your employees do not know how to exploit their full potential. Skill development and training will allow you to be able to offer your customers new and unique products.
Workshops Help Broaden Vision: Meeting peers at workshops overseas or even in the country helps broaden the vision of employees.
Enhanced Creativity: With the impartation of skills often comes the confidence to explore creativity, and a sense of pride in one's creations.
Understanding of Expectations at the Workplace: Training helps people understand their roles and the expectations from their work. Craftsmen and designers pay better attention to the expectations of customers; Owners and managers are able to understand the expectations of the employees, etc.
A fulfillment of Personal Job-Goals: Trained Craftsmen and Designers are able to achieve recognition from management, thereby boosting morale and in turn encouraging them to set and achieve higher goals. They also feel a sense of recognition when employers invest in their development, and develop an enhanced sense of job-security. Employee-satisfaction always translates to lower attrition and as importantly – customer-satisfaction.
Consistency in Performance, and Increased Productivity: Skill development results in consistency in performance.
The above points reflect my practical experience working with companies that are actively involved in skill development and training.
The dedication and tremendous amount of effort that businesses in the jewellery arena have put into building and improving processes for manufacturing of products is amazing. But, I am sure if they moved with equal zest to achieve successful training programs, the same businesses would begin to see exponential growth. In fact, I believe it is the recognition of the need to invest in growth and development of human-capital that has tremendously contributed in taking market leaders to their current levels.
I therefore urge people in jewellery manufacturing to start giving thought to this and begin developing strategies for skill development and training.
If you have any queries or experiences you would like to share about Skill Development and Training, please send them in at info@gematlas.com