Social Media; an Advertising Must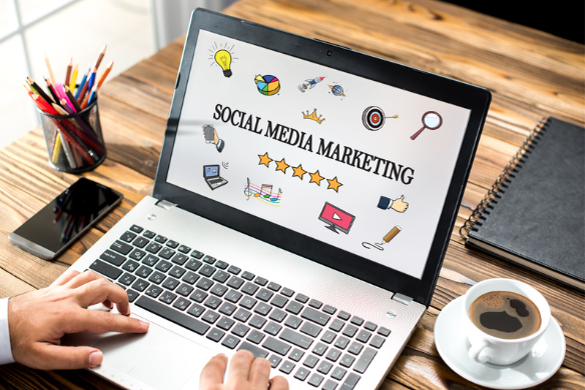 Social media is no longer a subset of a brand's advertising plan. FaceBook, Twitter, Instagram, Reddit, blogs, paid pop-ups and other social media platforms are a rich source of potential customers and virtual expressways to drive traffic towards a website and ultimately a brand's product.
Social media can house arresting visuals, record consumer conversations and experiences, and express the brand's identity along with creating a showcase of the products and services offered. However, according to IBM, retailers only get about 1 percent of their websites' visitors from social media pages. So how much does social media really contribute to a brand's bottom line?
To answer this question, it is imperative to first examine the scope of a brand's identity. The bottom line, though important, is now not the only thing that matters to a company. Building a brand depends on more than just growing revenues and increasing profits. With this goal in mind, social media can be used in more than one way to build brand perception, engage consumers, and eventually work towards boosting sales.
Monitor
Social media works both ways. While it can be used to engage consumers and boost sales the inverse also hold true. Social conversations can be used to predict and improve revenue trends. A dedicated social media monitor can determine a brand's health by gauging customer satisfaction, loyalty and advocacy across various platforms. Platforms like Facebook or Twitter can be used to share non product-related stories and visuals. Doing so evokes positive emotions and lead to ""sharing"" across other platforms and consumers will feel more connected to the brand.
Collaborate
If there is one thing that can be said about the social media scene, it's that it is constantly and rapidly evolving. For instance, the various social media platforms themselves are looking for ways to capitalize on social commerce. Twitter is reportedly testing a ""buy"" button with the capability of allowing consumers to purchase items from tweets. Pinterest is all set to launch buyable Pins to US Pinners on iPhone and iPad.
Know Thy Platform
Cell phones have become an integral part of people's lives across the world. With this, it has become important to develop micro sites or mobile apps related to your brand. For instance, the Facebook mobile app has over 1 billion monthly active users, and is the perfect platform if your goal is to reach a high volume of buyers on the go. Twitter and Facebook both allow you to develop a schedule of posts with product deals, accompanied by compelling visuals, promo codes and direct links for purchase.
Engage
Today's consumers are very likely to discuss a purchase using social media. Marketers would do well to find and reward influencers like these and convert them into brand ambassadors at the grass root levels. The reward could be anything from a coupon to a special offer for their next visit.
Another successful marketing strategy online is not to target all consumers but just a niche audience. Luxury brands like Cartier and Van Cleef and Arpels have mastered the art of appealing to a niche audience without appearing intimidating or losing their luxury lustre.