Professionalizing the Family Business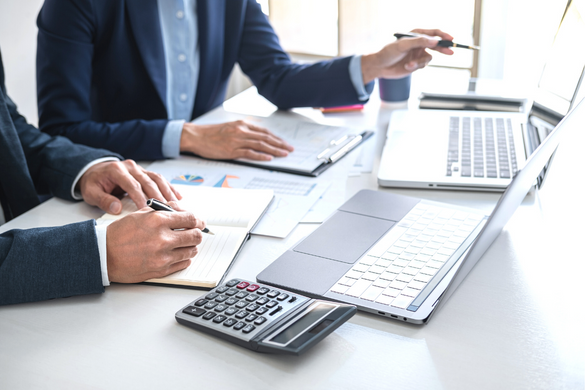 To professionalize is to put into place a professional structure for a body and its processes. After a family business grows past a certain size, the very strengths that worked to the advantage of the entrepreneurial management set-up often start to hinder management and further growth. Most family-run enterprises begin to look towards professionalization when too many second or third generation family members are involved in the business, the proprietor or partners are looking at outside financing, there's no appropriate successor from the family, the status of the enterprise is being changed -- for example from a sole proprietorship to a private company, or there's a need to increase profitability or make operations run more efficiently.
First generation entrepreneurs tend to shudder at the thought of letting go of their old processes. The aim should be to transition from entrepreneurial management to corporate management in such a way that there is an incorporation of the owners' values. Final decisions could also be retained by owners, if that is a big concern.
Family enterprises, especially ones in which the founding member is still actively involved tend to have certain typical characteristic flaws. Only a few of these are:
1.  A Lack of Decentralisation of Power:All important decisions tend to be made by family members, often leaving the potential of non-family management unexplored and employee morale low. Careers of employees tend to stagnate and there is high employee turnover.
2. No Formality of Policies & Procedures: There tends to be a very relaxed attitude towards business policies and procedural norms. Business Strategies and Plans are also not clearly defined and documented.
3. Recruitment Procedures Are Not Professional Enough: This often results in hiring of the wrong people for the wrong roles, which leads to inefficiencies.
Many Management consultancies specialise in 'Professionalizing the Family Business' as a part of their services. The professionalization process usually involves:
1) Information Gathering: The Management Consultancy you hire would usually start out by talking to you about what you feel is not working for your company, what are the areas you would like to improve. They will likely talk to a lot of your employees as well. You should ask your employees to offer honest feedback, and the Management firm must maintain confidentiality for your management staff and employees – this should include family members as well.
2) Identifying Problem Areas: Thesecould bewith job roles, long-term and short-term objectives of the company, operational inefficiencies, outdated technology, or anything that is not functioning like it should. An all-encompassing analysis should be carried out. The Management firm will also offer recommendations for how each area can be worked on in an optimal way.
3) Formulating a Business Plan:You should sit down with your Management firm and talk about what your long-term goals are and create a business plan. You also need to formulate long-term strategies to fulfil your goals. You should create Mission and Vision Statements. If you already have them, you might need to revamp them, depending on your business goals.
4) Formulating Business Strategies: Besides long-term strategies, you also need to fix short-term strategies.You needto documentobjectives, schedules for achieving milestones, and other necessary details.
5) Restructuring of Job Roles: In family-runenterprises, very often,members of the family carry out roles they may not be very proficient with. The professionalization process usually involves a restructuring of roles – This encompasses non-family members as well. A proper analysis of peoples' strengths should be carried out, and everyone should be placed in the right profile. The entire hierarchy and accountability structure should also be formulated, and job roles should be clearly defined. If there is a gap identified in skill sets, training must be undertaken in that area.
6) Creating a Board of Directors and Advisory Board: Professional companies require proper leadership and governance. A Board of Directors generally takes care of the final decision-making, strategy and governance). An Advisory Board usually consists of highly experienced professionals who offer independent thought and strategic advice to the main Board.
7) Setting Up a Fair System for Performance Appraisal: A system should be set up whereineveryone's performance is appraised in an unbiased, non-personal basis. The system should be explained to all, and they should be made to believe in its transparency and impartiality.
8) Developing a System of Mentoring Young Members of the Family: As suggested by Mr. T. Kannan, Chairman CII (Confederation of Indian Industry), (SR), at a workshop on Family Business organised by the Confederation, "India could adopt a model where professional managers could mentor young family members entering the business".
Professionalization of a family-owned enterprise, if done properly, can only benefit the functioning and bottom-line of the company in the long-run. Some time, effort and money will have to be invested in improving processes. But, the business growth and profitability  that accrues from improved job performance, higher accountability, better horizontal and vertical communication, skill upgrading, strategic business moves, better financial management, better allocation of resources, more efficient production processes, etc, will be well worth the effort.