Diamond Jewellery – A luxurious Dream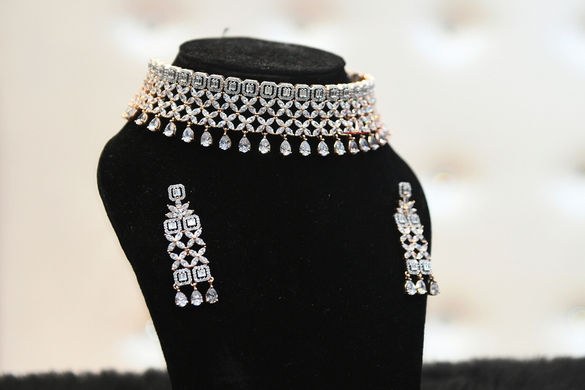 I talk of diamonds being a luxurious dream because ever since my initiation into the Diamond and Diamond Jewellery business, from being a rank outsider, a geek who was into computers, I have always seen and heard everyone talk of the Diamond Dream and Diamonds & Diamond Jewellery being the ultimate luxury product.
However, as I sit here pondering over the contents of this small article here for the inaugural issue of the New Jeweller, I cannot but help ponder on whether these 2 statements are really true, in fact, were they even true 14 years back when I became a part of this industry?

What is a Dream?
A dream is a vision of what one would like to achieve, have and more importantly possess.  A dream does not cost money … we can just take our 40 winks and we can have them dreams – as many as we like. But their implementation does cost … generally money in the direct sense but depending on the dream, it costs in terms of efforts, sacrifices, etc. all depending on the dream.
Diamond Dream!!
If this is true, then are we really working towards giving the consumers a Diamond Dream?
I am afraid not. As an industry, we have moved from the diamond dream when we started commoditizing the Diamond Jewellery. In our efforts to expand distribution, make diamonds more available to a larger audience, we have killed the diamond dream. By trying to focus on the pricing issue, we have really taken away the sparkle and the exclusiveness (that's what makes one dream of such a product) from the DJ and hence the dream lies shattered. It has not remained something that a woman aspires for anymore.
Innovation
But pricing apart, the trade has not been agile and awake to help maintain this diamond dream. What one needs to keep the dream alive is to have continuous innovation in terms of designs, material (besides the diamonds), promotions, and things that will keep the excitement alive for Diamonds and Diamond Jewellery. Unfortunately, the trade has just focused on selling – more often than not by just "improving the price points" (???)
We need to focus on designing, promotions, packaging, etc. to make the product more alluring to the consumers. We need to today make a concentrated effort to wean the consumers away from other luxury products – watches, perfumes, mobile phones, iPods, holidays and get them to be fascinated about and desire DJ as a premium luxury product. We need to restore our share of the consumers wallet.
This should be our dream – the dream of the diamond industry.
To do this, we must attempt to restore DJ to its original glory and move it away from the "consumer goods category" to the "luxury goods category" – goods that are meant for strutting around, where the more expensive the piece, the more desired it is.
Forget the focus on pricing, that is what has been the bane of the DJ industry – the lethal dose that killed the dream. Instead, put value into the product – make it more desirable, make it the stuff that dreams are made of.
Yes, the worst is out there in the market already, and has already created the damage – but can new still work on this? Yes – and we need to do so with an even higher degree of vengeance – what with the threat of man made or synthetic diamonds looming over our heads?
Luxury Marketing
To do this, we need to get into the mode of Luxury Marketing our product.
To do this, we need to constantly examine and evaluate who our target consumers are. And more importantly, what luxury really means to them.
What you really need to do is to constantly be on your toes and innovate in every aspect as mentioned above. We need to be seen as an industry that is willing to take risks, for the sake of bringing to the consumers something that is new and different (I believe, we are the only industry from all those mentioned above who are not doing this) … however, this has to be done with a fine balance of innovations and maintaining the exclusivity.
Luxury consumers are spending .. and they will not stop doing so very easily. However, remember that the luxury consumers too have value for money. A lot of them are the ones who were raised with middle class values and have moved up. Agreed, the value for money may not come in terms of the brick and mortar… but they definitely want the flaunt value. Once we give them this, we have it made – from being a "utility product to being a luxury product" – and once we have this the pricing challenge takes on a different meaning. We may then reach a stage where we shall stop complaining about the difficult situation in the industry and that the margins are killing us!
Luxury goods is about value, good no great value. Coming hand in hand with this a high quality, impeccable service, top notch service staff, fun shopping experience, exciting packaging, talked about promotions and events, etc.
This luxury market definitely exists … we just need to get out there and find it. Once found, cultivate it the best you can.