CSR and the Jewellery Industry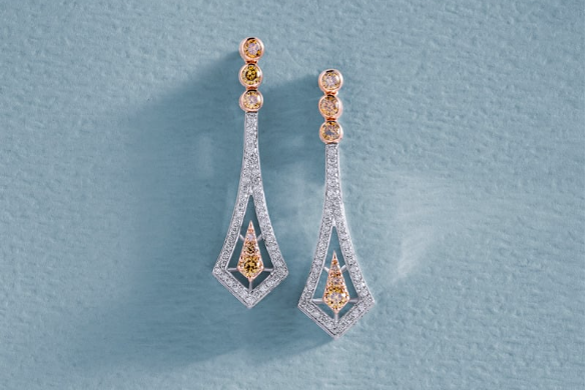 The article takes a look at the corporate social responsibility efforts of some of the industry players.
Like many other industries, the jewellery industry too is no stranger to Corporate Social Responsibilities (CSR) and related activities. While there are several processes in place that ensure that no 'harm' is caused by jewellery and its components not all of them are foolproof and not all countries have such processes in place. Additionally, it is not enough to simply safeguard from harm the communities and geographies where jewellery or its components are sourced and manufactured. It is equally important for such activities to serve as a beneficial economic and social force for the local populace, economy and ecology.
Almost every single piece of fine jewellery produced in the world utilises the combined efforts of hundreds or probably thousands of people down the supply chain. Provisions like the Kimberley Process for ethical diamond, Fairtrade gold, and CIBJO's collaboration with the UN's Economic and Social Council (ECOSOC) are all steps in the right direction, on an institutional scale. Several large diamond manufacturers and jewellery retail houses have also taken it upon themselves to go a step further and started large scale CSR initiatives of their own.
Entities like Tanishq, Shree Ramkrishna Exports, Dharmanandan Diamonds, Gitanjali Gems, Rosy Blue, Laxmi Diamonds and Dimexon have undertaken several initiatives including primary schooling, vocational institutes, hospitals, and free healthcare camps in their places of origin and operation. However, mid-sized to smaller businesses have to contribute in a significant way to the social and economical well being of their locality or even employees. While employee remuneration and benefits may be another topic for another day, the Indian jewellery industry at large is notoriously ignorant about the needs and rights of its workers, particularly goldsmiths and small scale artisans.
Large corporates like the Tata-owned brand Tanishq have taken many pioneering strides in the direction of eradicating poverty and raising the standard of living as well as working conditions of jewellery artisans along with engaging in robust CSR activities. In addition, The Gem and jewellery Export Promotion council (GJEPC) too has realised CSR as the essential practice it is and launched Jewellers for Hope in 2014. This CSR activity holds an annual event, proceeds from which are donated to different charitable organisations each year. The industry body also instituted an award for the Most Socially Responsible Company at the annual India Gem & Jewellery Awards.
These instances prove that CSR ranks high on the cards for businesses that wish to reach beyond the implications of bottom lines and profits and that there is a trend in the gems and jewellery industry to not only safeguard communities and ecologies from the effects of mining, fabrication and other jewellery manufacturing procedures, but also create a lasting positive impact on these parameters.
However, the need of the hour is not to rest on the laurels of its leaders, but to take CSR down to the grassroot levels. This means that jewellers and manufacturers with hole-in-the-wall frontages and loft-workshops in dingy city lanes need to be made aware of what CSR is and how it can impact not only the community they would be working for but also their business in terms of the perception on consumers who are now becoming more cognizant of such practices.