After Sales Service Is the Key to Customer Retention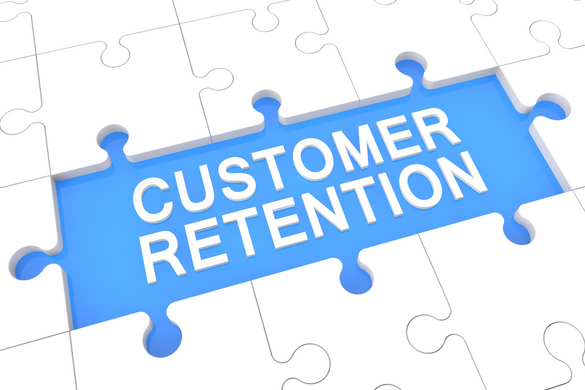 It is much easier to retain a customer than it is to acquire a new one, so, every retailer must pay adequate attention to after-sales service. According to the findings of the American Express Customer Service Barometer, 77% of Indian consumers say they will not make a repeat purchase or continue with a company's services in case of a bad experience. And, today, with people actively looking to Social Media for opinions before they make a purchase, there's every likelihood that bad after-sales service will have repercussions beyond merely preventing a repeat purchase - It would likely stand in the way of first-time purchases as well. Most salespeople are attentive at the point of purchase, but, if a company is successful in satisfying its customers with after-sales service, it would get the benefit of word-of-mouth publicity, which today, is amplified manifold - again because of customers who are vocal on the Worldwide Web.
According to the same AMEX report, 88% of people say they value after-sales service beyond all else. 76 % of Indian consumers are ready to shell out 11% more for excellent customer service. In fact, 67% of consumers have paid more for a product or a service of a company with a good history of customer service. When it comes to high-value purchases like jewellery, it's only logical to imagine that customers would expect the best possible service. Moreover, is an industry where products are largely similar and relationships remain a differentiator, after-sales service is indeed an important component of our sales-toolbox.
After-sales service can mean different things for different industries, companies and products. Whether you are a small jewellery store, a large retail chain, or a wholesale supplier, it would be advisable to spell out details of the after-sales services that you expect every one of your sales people in every one of your stores to undertake, as well as managers, marketing people and employees in back-end roles. Whatever the scope of activities, it helps to have a broad corporate philosophy that your employees know they need to adhere to in the very least. The sphere of services could be timely delivery, systems for efficient and quick handling of queries, accurate detailing in purchase statements, quick checking on availability of items, exchange policies, policies for free maintenance like polishing a piece of jewellery or for repairs, schedules for polite advance reminders for EMI payments, e-mail or sms greetings for birthdays and anniversaries, phone-calls about special discounts, and whatever else your marketing team places under the gamut of your current or continued activities. Of course, there will be many unique one-off situations, and your staff should be trained to offer every possible service they can.
It's not just the tangibles that are important, it's the intangibles too. According to Eppientte, "Customer service has been emerging as a powerful weapon. It is becoming harder and harder to compete on manufacturing excellence alone".
So, make sure you make after-sales support and service an integral part of your product package, if you want to retain your customers and strengthen the image of your company or brand.
If you have any interesting personal anecdotes about customer-service or after-sales service, do send us your story at info@gematlas.com